DEVELOPING SITUATIONAL LEADERS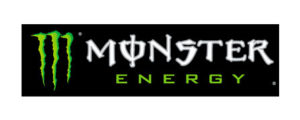 Monster Energy had a need for their Leaders/Managers to become more flexible in their leadership style. The aim has been to introduce a 'common language' of leadership. The SLII® Experience was chosen for this, as a Channel Partner for The Ken Blanchard Companies we were able to use our experience of SLII® along with our knowledge of Monster Energy whom we have worked with for a number of years.
SLII gives leaders and managers a simple and clear process for determining which style of leadership will work best with a given employee for a given situation. It's an adaptive model that helps ensure employees get the right levels of support and encouragement from their leaders on each goal or task they are working on.
Around 200 managers have completed the SLII® Experience across their EMEAR divisions. One of the core themes of SLII® is that there are collaborative discussions between a manager and the individuals within their team. To assist this, we have delivered awareness sessions for the non-manager s within Monster Energy so everyone has an understanding of the model and language.
The outcomes of this initiative are:
Ensure all critical goals for every individual are SMART
Higher quality of collaborative conversations
Accelerates development of individuals on their critical goals
Ability to mix and match supportive and directive behaviours
Encourages individuals to problem solve and not rely on their managers
Awareness of when as a manager I am over or under supervision
Positive impact on engagement survey results
Comments from Leaders/Managers
'Great tool. I have a large and diverse team and I use SLII® to monitor where each person is in relation to their goals and how I can help/understand them better'
'As a business SLII® provides a structure on how to support our teams and deal with challenges, culture differences and diversity, enabling us to have greater flexibility and agility with our leadership style and recognise what support/direction we need to give at that point in time'
'SLII® made me realise that I wasn't having many focused 1 to 1 conversations with my team as I used a blanket approach, this has now changed so I have regular 1 to 1 conversations. This has enabled me to see clearly that different people need more of my time or less depending on what they are working on at that moment'
'Really helped us protect somebody who was given a project to run from their line manager as they assumed that this person could do the task but although they are very experienced they had little experience in this actual task. We were able to address this with the individual and although at first they were reluctant in not wanting support and direction we were able to explain it in a way that they realised we were not undermining them and able to give them the direction and support required for it to be successful for them and the project itself'