Building a Pipeline of Great Leadership and Management Skills.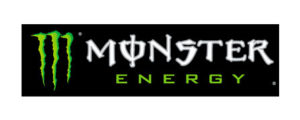 We have worked with Monster Energy UK and EMEA for a number of years so when they approached us to build a comprehensive leadership and management skills offer for all their teams we were delighted to help. The passionate commitment of Guy Carling, President of EMEA and Kay Collins, VP of HR, EMEA meant that everyone, no matter their level in the business would have the opportunity to develop.
Working in partnership, Sarah Wall and Elisa Hill from the Leadeq team, with Kay and Guy reflected on the needs of their line managers and teams in their rapidly growing business, together they identified a range of needs. Sarah and Elisa then developed a bespoke suite of workshops, which would not only support the current needs but also invest in the capability and behavioural excellence of the Monster people going forward.
Monster University EMEA began in Summer 2018 with over 400 people, over 3 months, across 6 worldwide locations from London to Poland to South Africa and beyond, going through a 1 day SDI workshop – the response was fantastic! To further support this, SDI sessions were run with all Senior Execs and even included in the annual conference.
Monster University EMEA continues over the next 12 months where Line Managers and team members will be building on the foundation of SDI and growing their line management, communication, influencing and coaching skills.
The LeadEQ team continues to work extremely closely with Kay and the leadership team to deliver great learning experiences backed up with a powerful partnership committed to the same outcome, as well as enjoying the amazing experience of working with such an iconic brand!