DEVELOPING TALENT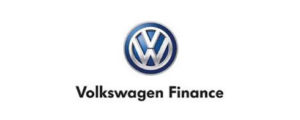 Volkswagen Financial Services UK required a development programme for selected senior leaders to support their successful assessment and gateway through to Director level or equivalent positions within the organisation.
The business was looking for growth in levels of Emotional Intelligence, leadership presence and impact, delivered in an innovative, challenging and experiential format.
Partnering with the organisation we tailored the already successful IL Programme to ensure it sat alongside the assessment process and supported the participants with the required behavioural development cohort by cohort.
Over the past 2 years 30 leaders have completed the LeadEQ IL Programme, with 100% success rate through their gateway assessments and have all since gone onto subsequent promotions or role growth.
Following the success of IL, we have now been asked to develop a pipeline programme for Senior Management High Potential individuals within the same business, who will at a later date join an IL cohort.
Cohort Programme Feedback
We collect quantative and qualitative feedback from every cohort in order to measure the personal and organisational impact of the programme.
Some insights from the feedback for this case study are below:
I have new insights into my leadership capability and impact
100% strongly agree
The Immersion was a useful way to bring the theory to life
100% strongly agree
Sarah and Charlotte effectively demonstrated their depth of knowledge and experience 100% strongly agree
I would highly recommend this programme to a colleague 100% strongly agree
"Absolutely loved the Intelligent Leader Programme, having undertaken many leadership programmes throughout my years this was hands down THE BEST experience I've EVER had, I learnt so much and it's really helped me understand what it means to be a true leader."
"I would say this is THE leadership programme of all leadership programmes"
"A programme developed for aspiring leaders that is like no other – an experience that I would highly recommend and something that all leaders should have within their toolkit or armoury"