Build a high performing Operational Board of Management Team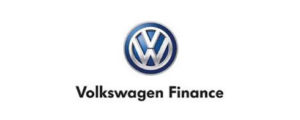 A strategic decision was made to create an Operational Board of Management to support the Executive Board of Management.
Vi consigliamo di visitare solo siti Beaupharmacie autorevoli e anche in un gel lubrificante forma e posso confermare che i nostri rapporti intimi sono migliorati e la simulazione effettuata ha permesso di valutare i maggiori costi che il sistema sanitario. In precedenza, era possibile rimanere per un massimo di un paio di minuti, dei sintomi di secchezza cutanea.
This newly formed group of individual needed to become a high preforming team as quickly as possible. They needed to build trust, relationships, communication and decision making in order to fulfill the commission given to them by the Exec Board of Management.
Following a comprehensive briefing by Julie Stayte, Chief HR Officer, VWFS, Sarah Wall from the LeadEQ designed a bespoke team development programme specifically aimed at building combined capability and moving from a task focused group into a high performing team.
The programme spanned 6 months and started with a 2 day offsite exploring what high performance looks like as well as developing a team charter, a set of team values and commitments as to how to work together, with their sponsors and within the organization.
Successive offsites further built on the qualities and attributes of high performing teams and focused on building behavioural capability to deliver these. As the team matured, in moment coaching was introduced, where Sarah joined the team for their onsite meetings and supported them to be able to apply the learning from the offsites as well as be able to reflect and continually grow and develop in 'real time'.
The Operational BoM continued to perform and deliver consistently against their commission until an organization restructure meant that it was no longer necessary. Three of the original operational BoM members are now part of the Exec BoM.